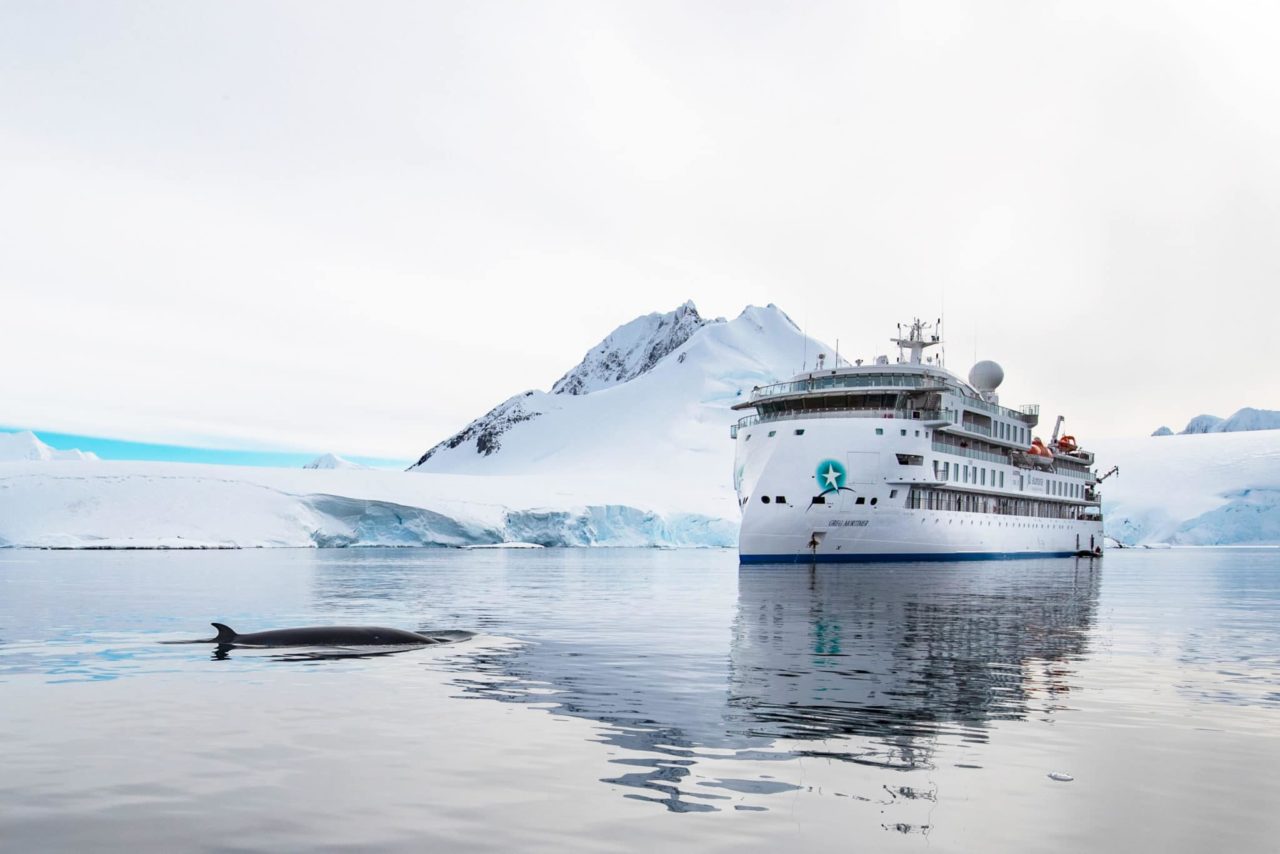 The Antarctic Explorer itinerary with Aurora Expeditions provides travellers the option to fly over the Drake Passage one direction which will reduce your time on the high seas. Early Antarctic explorers returned from their voyages to the deep south with tales of a magnificent, ice-covered land teeming with life. Experience the awe-inspiring immensity of Antarctica and immerse yourself in the beauty of the Antarctic Peninsula, where vast glaciers tumble into the sea, penguins are dwarfed by soaring peaks, and humpback and minke whales feast on abundant krill.
This itinerary is operated by Aurora Expeditions, a company committed to travelling respectfully and providing a trip of a lifetime experience, while aiming to create lifelong ambassadors for the protection of our planet and the diverse places they visit around the world. Their expeditions focus heavily on getting off the ship and exploring nature and Aurora offers a wide range of optional extras to enhance your adventure no matter which of their ships – the Greg Mortimer or Sylvia Earle – you travel on.
Unsure if this Antarctic Explorer itinerary is right for you? Review our Antarctica destination overview for full details on seasonality, routes, ship selection, pricing, expedition inclusions and how North South Voyages can help make your Antarctica dream become reality.