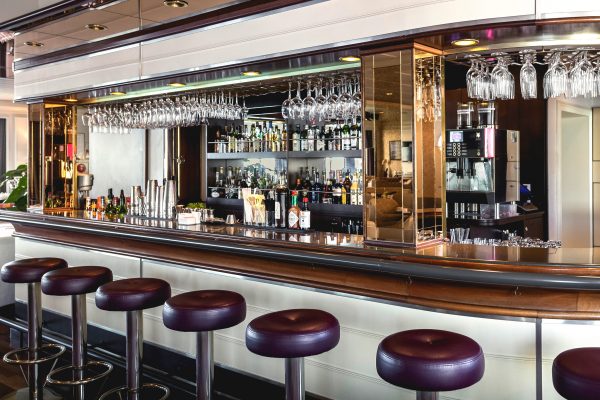 The MS Seaventure features a 1-A Super ice class rating — the highest ice class awarded to passenger vessels. This means that you will be able to explore coves, bays, and channels that would previously have been unable to navigate.
The ship also offers a host of new activities, there's a sauna, a fitness center, a custom-built citizen science lab, and heated saltwater pool. There is more storage space, which is important because it means the ship can carry more equipment, so that more guests can participate in activities like kayaking, snowshoeing, and camping.
The common areas are larger and beautifully appointed, and the ship has two kitchens, one on the Lido deck for al fresco dining when weather permits. All voyages include alcoholic and non-alcoholic beverages as well as a certified emergency MD and clinic, a world class cuisine with live entertainment and a voyage photographer. You will aslo recive a dedicated passenger service manager and your very own complimentary expedition jacket.
Unsure if the MS Seaventure ship is right for you? Review our Antarctica destination overview for full details on seasonality, routes, ship selection, pricing, expedition inclusions and how North South Voyages can help make your Antarctica dream become reality.