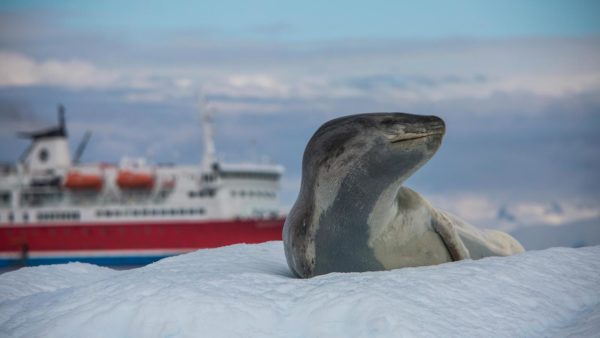 Ready for the adventure of a lifetime? Not only will the G Expedition steer you closer to some of our planet's most amazing places, the professional and highly-skilled team of on-board experts offer keen insight, unique perspectives, and hands-on attention not found in a guidebook. Make your next tour a voyage you'll remember the rest of your life. Return home a different person than when you left.
The 3* G Expedition ship has multiple large public areas to enjoy during sea crossings and in between land excursions as well as professional hotel staff and a seasoned crew. More on-hand experts means deeper access and greater understanding of the planet's most amazing places. With expert lectures, Q&A sessions the members of their team are always eager to share their infectious passion for the plants, animals, and scenery you'll encounter.
Massive, magnificent, and unforgiving, Antarctica is a continent of superlatives that will leave your mind searching for words to describe it. Each day presents a new discovery, whether you're cruising through ice-choked waterways, trekking through chattering penguin rookeries, or catching minkes and humpbacks breaching in the pristine waters. The few travellers who are fortunate enough to explore Antarctica's vast expanses return home forever changed by an experience so awe-inspiring that it reaches to their very core.
Unsure if the G Expedition ship is right for you? Review our Antarctica destination overview for full details on seasonality, routes, ship selection, pricing, expedition inclusions and how North South Voyages can help make your Antarctica dream become reality.