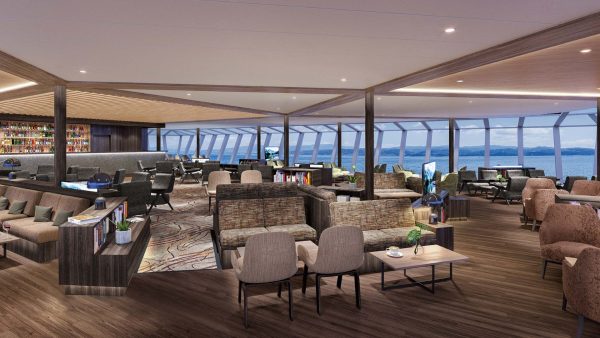 The MS Fram brings on the heritage of the original Fram, which was the most famous explorer ship of its time, and the achievements of her expeditions are unparalleled. Using the most advanced technology to make her exceptionally well suited for expedition voyages. The Fram has recently received a total makeover – and has reemerged as a brand-new expedition ship and holds upgraded cabins, suites and public areas with relaxed, comfortable and stylish setting – including new restaurants and a Science Center.
MS Fram was built with one mission in mind – to bring her guests closer to nature, wildlife and unforgettable experiences. The spacious outside decks include access to the very front of the ship – a great place to observe marine wildlife. The ship is purpose built as an expedition vessel with a higher ice-class, chart drawing tools, ship depth sounding database, extractable forward sounding sonar, iceberg search lights, autonomous tracking system and over sized oil retention system for self-sufficiency. The Explorer Lounge & Bar, with comfortable sitting areas at the top of the ship and large panoramic windows, gives you incredible views of nature. A pair of binoculars is installed for spotting wildlife and details of the ever changing landscape.
Unsure if the MS Fram ship is right for you? Review our Antarctica destination overview for full details on seasonality, routes, ship selection, pricing, expedition inclusions and how North South Voyages can help make your Antarctica dream become reality.