Overall ship size and passenger numbers affect ambience, stability, landing sites you can access, how much time spent on shore and the overall cost of the cruise.
This rating measures how expeditions are operated. In general the lower the total passenger number and the higher zodiac to passenger overall ratio, the more time you will spend on expeditions off the ship. We also take into consideration the variety and how many included expeditions there are with your cruise.
Antarctica Expeditions – Quality & Time Off the Ship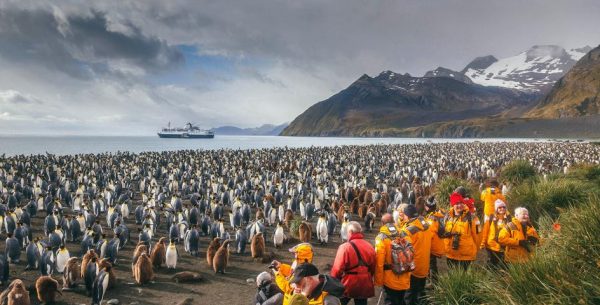 High Expedition Rating
This is for ships with a high ratio of zodiac capacity to passengers and a great range of included activities providing maximum time exploring – usually twice a day expeditions.
Medium Expedition Rating
This is usually applied to ships with a higher passenger to zodiac ratio which requires staged on shore explorations allowing less time off the ship – usually only once a day expeditions.
Low Expedition Rating
We don't feature ships with a Low Expedition Rating as travellers have better experiences when they spend time ashore.
Optional Extras – Range of Activities In Addition to Included Expeditions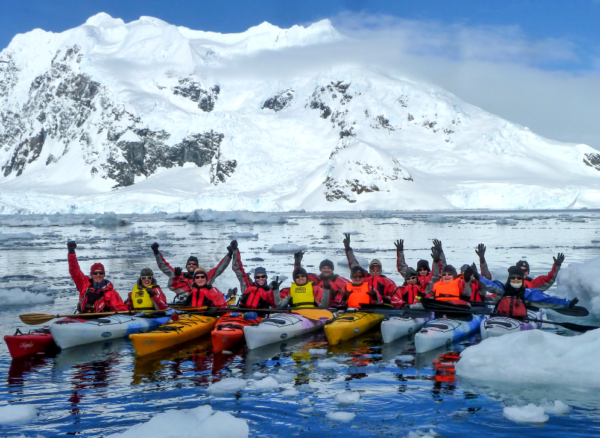 This rating refers to extra paid activities offered on top of standard inclusions. The majority of ships offer at least some extras like sea kayaks, hiking or camping on shore. Other ships also offer helicopter rides, scuba diving and more. These can come at a high price but for extreme adventure seekers, this may be worth while. 
Many Optional Extras
A Many Extras rating means a wide variety of optional extras like camping, sea kayaking, mountaineering, helicopter rides, scuba and more are available to guests.
Some Optional Extras
This rating means you do have access to additional activities like kayaking or ice camping but they may have limited spots and not include extras like helicopter rides or scuba diving.
Few Optional Extras
Few Extras mean it is likely not an expedition cruise and is more focused towards onboard entertainment and comfort. We do not feature many ships with this rating.